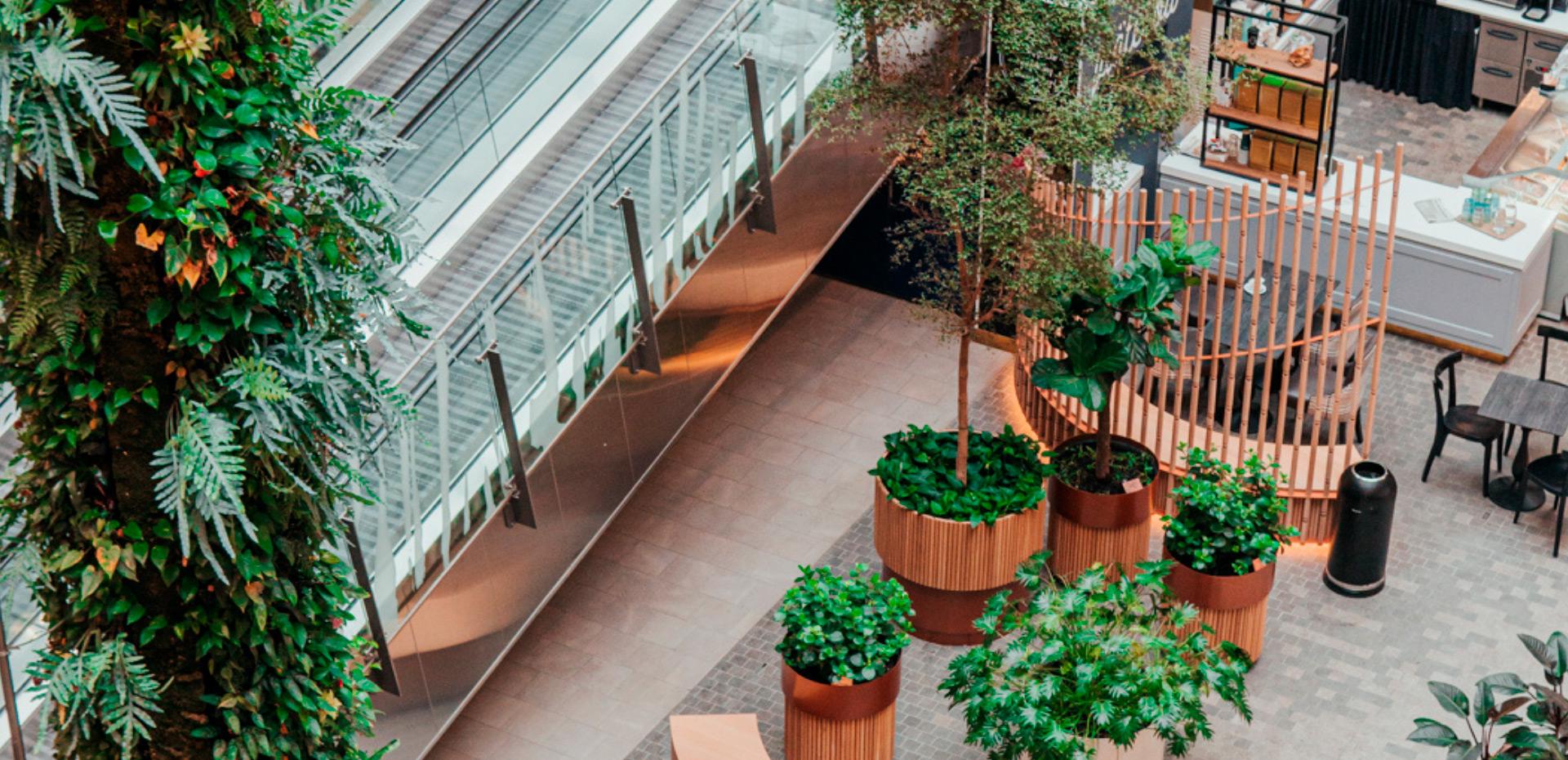 SELLO — MORE THAN SHOPPING
Sello is one of the Nordic countries' largest and most diverse shopping centres. Sello is in Leppävaara, Espoo, and has excellent transport connections. More than 160 shops offer you a broad range of fashion, interior design, leisure, and health and beauty. On your shopping trip, you can enjoy lunch or dinner in one of our many restaurants and at the end of the day pick up some groceries in our fully stocked hypermarkets. You can also visit the bank, post office and insurers' offices in Sello. Sello is also Europe's most ecological shopping centre. Read more about the Sello property and sustainable development.
Sello is one of the Nordic countries' largest and most diverse shopping centres
Come and have a good time
Sello is also a great place for culture fans. Sello is home to one of the capital region's busiest libraries and a state-of-the-art six-screen cinema. Music lovers can enjoy a concert in the Sellosali hall and sporty types can work out in the gym. Sello is also a place to let your hair down: you can shoot some pool or bowl in BowlCircus or meet friends in one of our pubs. You can also stay at the GLO Hotel in Sello.
Sello is the place for shopping and leisure
Sello is easy to reach
Sello is easy to reach both by public transport and your own car. The shopping centre is directly adjacent to the railway station and bus terminal. For example, you can reach Sello by local train from the centre of Helsinki in just 12 minutes. By car, you can conveniently reach Sello on Ring I, for example. The Sello underground and rooftop car parks have 2,900 free three-hour parking spaces. Customers of Finnkino get two hours' extra parking — five hours' free parking in total! After the film, ask the Finnkino staff for more information on how to claim your two extra hours of free parking.
Sello has good transport connections
Sello summary
More than 160 shops and services
Total floor area 102,000 m2
2,900 customer parking spaces
Owners: Keva, Elo and Ilmarinen
Management: Realidea Oy
CEO: Marjo Kankaanranta
Architectural design: Helin & Co Architects