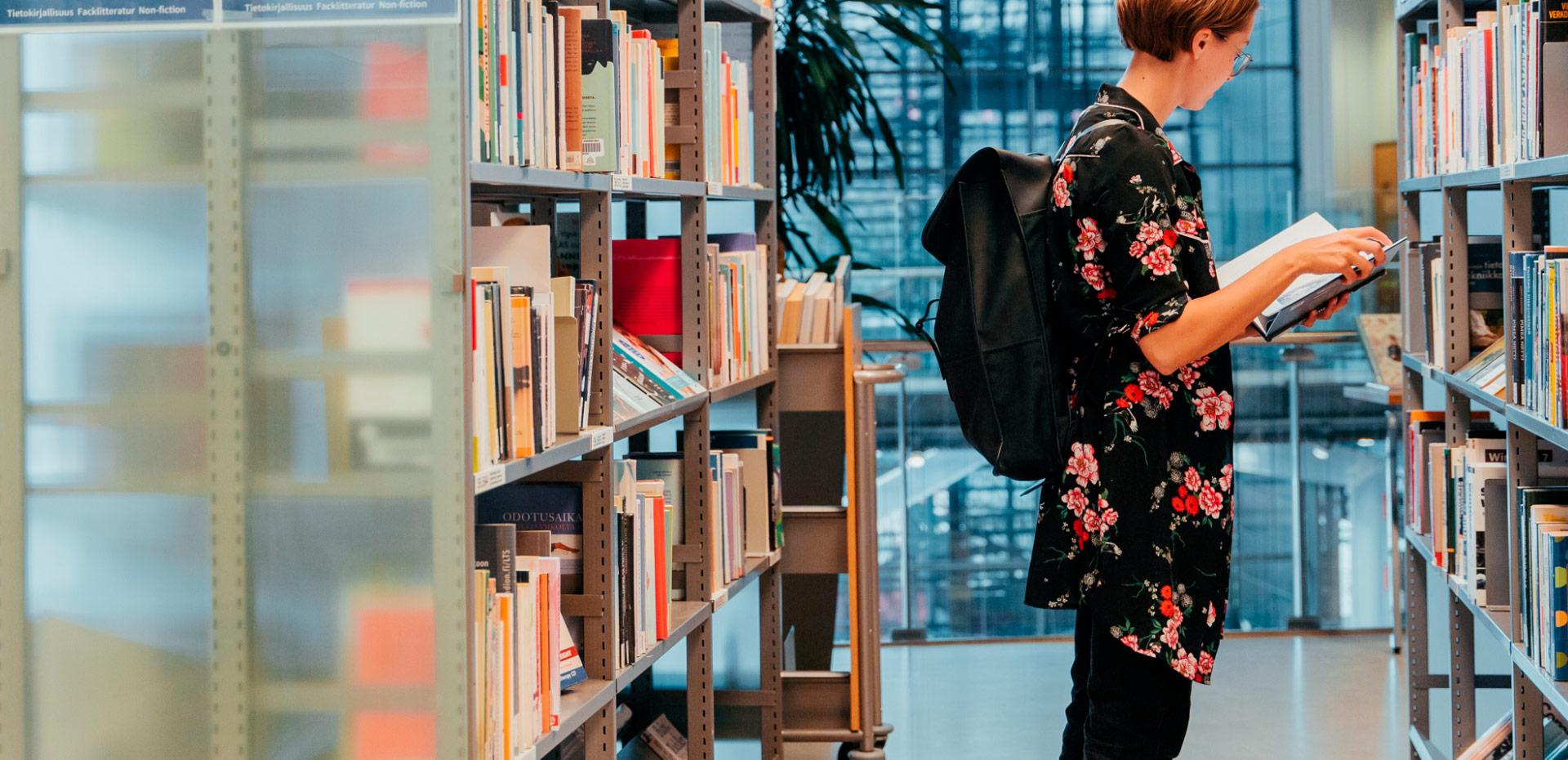 Leppävaara service point and other library services
Sello Library: unique and diverse
Over a million users a year visit the Espoo library's Sello branch. The library's extensive events calendar, courses, hobby opportunities and extensive selection of books attract visitors of all ages.
Come and study, read or practise a hobby!
See the Sello library events calendar.
Traditional library?
The library of today is not just for books. At the Sello library, you can use a 3D printer, record your band practice, print your own bags, transfer your favourite videos from years ago to a modern digital format, sew, and much more!
Every year, many courses and training sessions, events and performances are held in the Sello library.
See what's on offer and choose something you like!
See the Sello library service offering.
Young people are welcome!
Leppävaara area's Espoo city's youth work, Pointti, is located in the library. Pointti welcomes area's youth to hang out with their buddies. Espoo's youth leaders are there to connect with the youth and discuss all matters of life.
What is Pointti (in Finnish with contact details)?
Leppävaara service point
The Espoo Leppävaara service point is in the Sello library.
Here you can access the services of Kela, HSL, Lippupiste and more. You're warmly welcome in the format that suits you best: by email, phone or in person at the service point. We also offer more information about the city's services and will help you find the right specialists.
Being served by helpful and knowledgeable staff is a joy!