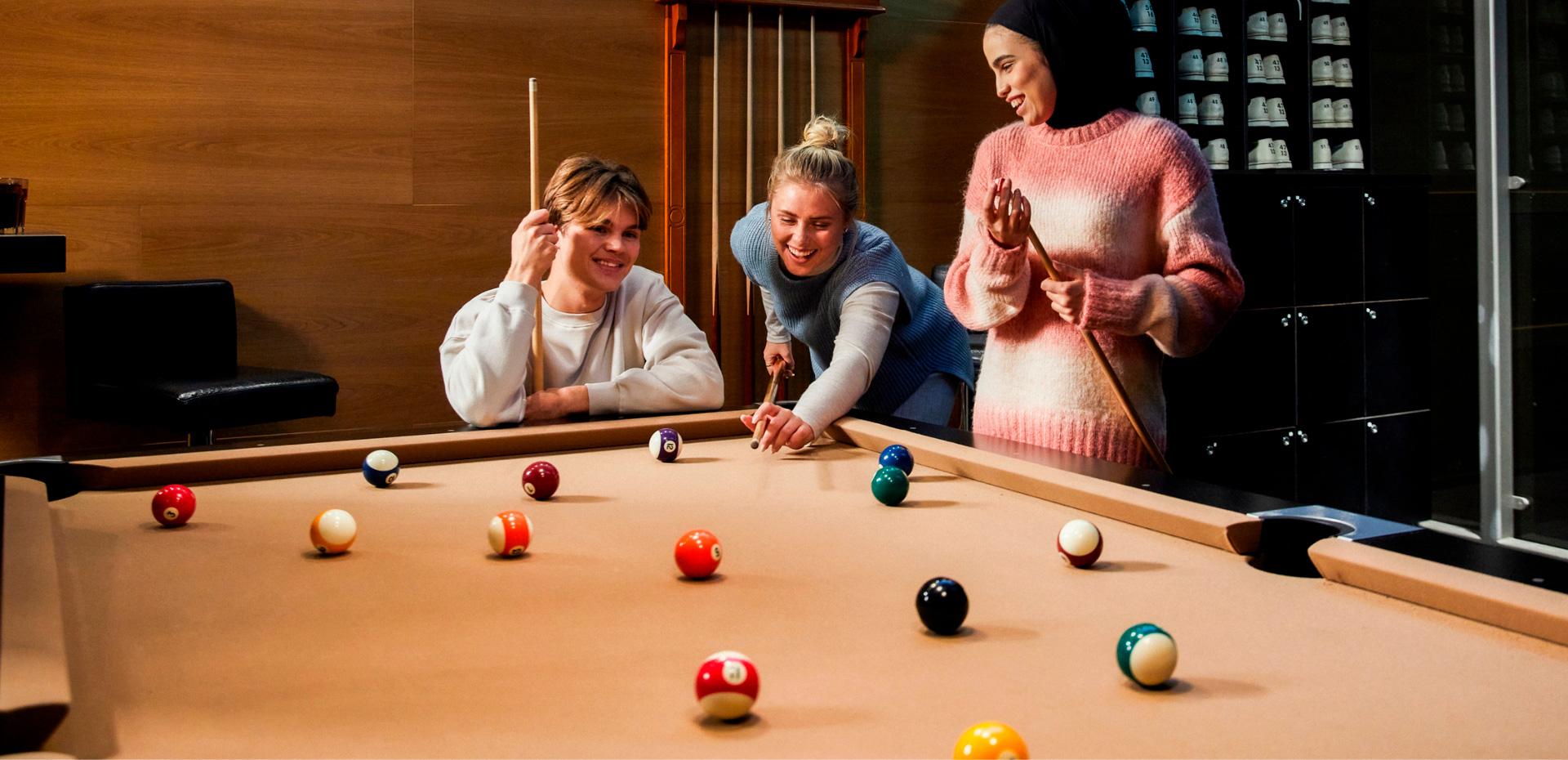 Come and have a good time!
The Sello Leisure Centre offers experiences, entertainment and food and drink.
The Leisure Centre is on Ratsukatu, and you can easily access it directly from the underground car park, Ratsukatu or Viaporintori.
While you're waiting for your friends or for your film to start, your kids can enjoy themselves in the play area in the 2nd-floor foyer.
Scroll down to read more about all the Sello Leisure Centre has to offer!
Bowling, pool, time together
The BowlCircus bowling alley is on the 1st floor of the Sello Leisure Centre. The Sello BowlCircus has 16 bowling lanes and high-quality pool tables on a dedicated gallery. The adaptable spaces and quality conference and catering services mean excellent facilities for holding all kinds of events. At BowlCircus, you can glow bowl, play pool and reserve a sauna for you and your friends!
BowlCircus Sello in Espoo is open year-round. Book a bowling lane here!
Films, opera and amazing experiences
The state-of-the-art Finnkino cinema in Sello offers new experiences. The 800 seats in the cinema's six screens offer top-quality picture and sound — including digitally and in 3D! In the VIP screen you can enjoy a glass of bubbly while watching the film.
The Finnkino Sello box office is on the 2nd floor of the Leisure Centre, and the screens are on the 3rd floor.
Upcoming show times and ticket bookings.
Taste experiences and terraces
What better way to relax, enjoying great food and time together! In the Sello Leisure Centre, you can eat lunch or spend an atmospheric evening. You can choose between Finnish delicacies and Italian, Mexican and Asian tastes.
The delightful terraces of Pancho Villa and Il Gabbiano invite you to enjoy specialty beers and wines in the summer warmth!
Read more and choose your favourite:
Pancho Villa
Lime Leaf
Il Gabbiano
Sizzle Station
Grocery shopping
Pick up fresh rolls and fillings in the morning or do some shopping on the way home in Lidl on the 1st floor of Sello. Lidl opening hours and contact details.
Relax and play in Sello!